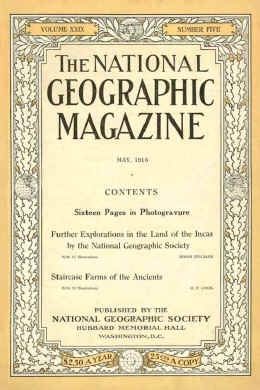 May 1916 Issue

This is a normal size issue and is entirely dedicated to the Machu Picchu archaeology. $95

Click on Pic to Enlarge

Other issues shown in the index for Machu Picchu are: Aug. 1942, Oct. 1950, Feb. 1964, March 1992, and while not indexed, Feb. 1992 has refference to Machu Picchu as the holdout against Pizarro (Spanish) conquest of the area. Machu Picchu was apparently never found by the Spanish even though the peoples were subjugated.